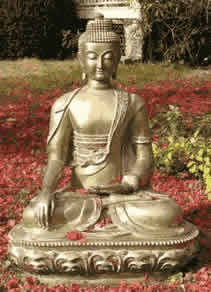 Although in the spirit of Shamballa we embrace the concept that there are no rules, to maintain the purest quality of teaching we earnestly recommend the following if you wish to become a teacher of this very special workshop.
We ask that you do the workshop twice, with at least one of these being with us. There is no special teacher training workshop, as there are no techniques to learn. There is a lots of information included about the nature of the 13 dimensional levels, and this is an important part of the workshop, but we truly feel that it is important for a teacher to gain an inner knowing of this information through their own research and experience. Not simply to reiterate our understanding.
There is no technique to learn to perform the initiations as the master teacher does not do these in the system. All attunements are done by Masters and Angels. All that is required of the teacher is pure intent.
Teachers are asked to submit 200 words on the following:-
"Please discuss how the energy and philosophy of New Shamballa relates to the healing process and/or your daily life. What do you feel is the key gift for participants of this workshop?
The philosophy of this workshop, and the guidance given to the students regarding the practical everyday experience of living heaven on earth, and as a Shamballa warrior, is very Zen in nature. The best qualifications for teaching this is through personal experience and the application of these principles in one's own life. Thus this cannot be taught in a workshop.
This workshop is very much taught through the consciousness that is held by the teacher.
As a practical step in embracing your obligation to holding the highest consciousness possible for your students, we ask that you commit to yourself, and Kevin and I, to purchase the book "Zen Wisdom" by Timothy Freke and follow it for one year. This is a book of 365 daily Zen sayings, from the Zen Masters, which will take you on the path of realisation. (We are not asking that you finish this book before teaching, to simply make an absolute commitment to walk this path for 12 months). Thorson ISBN 0-7225-3510-4
Kevin and I have found that every time we teach this workshop it is a blessing and initiation for us, each time deepening our knowing of the Oneness of all, stripping away the delusion of separation, enhancing the mastery of mind and personality. There are no limits to the number of times that one can benefit from doing this workshop and as I have said, Kevin and I relish the opportunity to sit in this energy every time we teach it. It is the deepest, most profound and transformative workshop that we teach, and most participants say that it is the most powerful workshop that they have experience. The deeper that you the teacher can be shining dew drop immersed into the glistening sea, (Om Mani Padmi Om), the more embrace your students will be in the glistening sea of the divine. In truth it is about realising that there is nothing to do, that you are already perfect NOW.
As the format of all workshops are the same and there is no special teachers workshop, we ask that if anyone wishes to receive the teaching certificate at the end of the workshop discussed their intention with us beforehand.
When a teacher feels ready to share this wonderful workshop please contact Christine. The teacher's pack which includes everything needed to conduct classes is available for purchase on completion of registration. It includes an in-depth teacher resources manual, support material, personalised student manuals and certificates. This is available in English, Swedish, Spanish and Greek.
"Enlightenment" and "Nirvana"? They are dead trees to fasten a donkey to. The writings? They are bits of paper to wipe mud from your face. What can these things have to do with you becoming free?
Te Shan
LIST OF CERTIFIED MASTER TEACHERS
| | |
| --- | --- |
| Aggeliki Damaskou, Greece | aggelikidam@gmail.com |
| Anna Filippou, Greece | annafilippou@hotmail.com |
| Athanasia Mantzaridou, Greece | amantzaridou@gmail.com |
| Athena Papacoannou Athens, Greece | athena_pap25@yahoo.gr |
| Carol Powell, UK | powellc312@tiscali.co.uk |
| Dominic Houston, UK | dhoustonuk@googlemail.com |
| Janet Locket, Staffordshire, UK | janet@angelicreikiwisdom.com (web site: click here) |
| Petra Mourtzoukou, Greece | petramourtzoukou@yahoo.com |
| Theologos Koumanis, Greece | theocrash1314@gmail.com |
| Demetrios Stavropoulos, Greece | demetera2001@yahoo.gr |
| Brenda McFie, South Africa | brendaclaire@gmail.com |
| Helena Ferm, Sweden/UK | |
| Liliann Karlstrom, Sweden | info@reikicentrum.se |
| Ewa Olsson, Sweden | reikiewa@gmail.com |
| Lorraine Dolan, UK | dolan_lorrain42@hotmail.com |
| Hannah Taylor, UK | hannahetaylor74@gmail.com |
| Patricia Cabieses Cordero, Mexico | paty.cabieses@gmail.com |
| Sara Neves de Sousa | sara.nsousa@gmail.com |